매표발권S/W
프로그램화면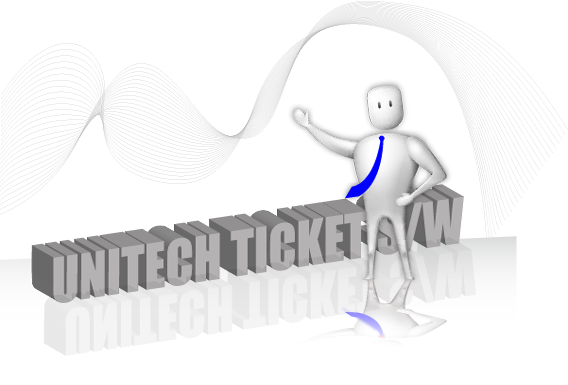 - 최적의 소프트웨어를 통해 시스템을 운영할 수 있도록 구성하실 수 있으며
- 안정적이고 정확한 시스템은 데이타 관리에 최적인 시스템이 될 수 있습니다.
- 20년 이상의 A급 프로그래머가 프로그램을 만듭니다.
-유니텍은 보다 더 낳은 소프트웨어 개발을 위해 노력합니다.
ENJOY THE GREAT SLIDERS FEATURES
With Libra you can create unlimited sliders and set a different slider for each page of your site. There are 9 different sliders availables in the theme:
the nice Flexi slider (a responsive slider with 2 different layouts)
the thumbnails slider
the great Revolution slider (a premium slider for a value of 15$)
the elastic slider
the rotating slider
the flash slider
a U-Grid slider (a premium creative slider for a value of 15$)
a custom slider, never seen on Themeforest, with an amazing "polaroid" effect.
You can set the width, the height, the transition effect and the sliders content directly in the theme options panel, without coding knoweledge. An easy and quick way to configure your slider!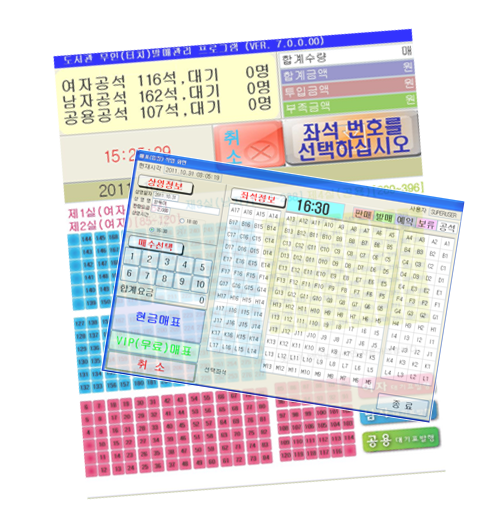 ON LIBRA YOU HAVE...
A lot of different page layouts that you can use. You can have a page with left sidebar, with right sidebar or full width (without sidebar). We included also this layouts:
9 portfolio layouts (included a filterable portfolio, a nice javascript portfolio and a "pinterest style" portfolio)
2 project detail page layouts: with image on the left and content on the right side or with the image on the top and content below the image.
4 testimonials page layouts: chose your favorite testimonials style (you can also use the nice U-grid slider to show your testimonials!)
6 blog layouts: big or small image, elegant style, pinterest style and so on.
3 "about" pages: chose your favorite design to show your team (you can also use the nice U-grid slider to show your team!)
2 contact pages: with or without google map on the top panel.
MODULES
Use the blog, services, portfolio and videos modules to insert in each page your articles, your services boxes, your portfolio projects and your videos. You can set how many items to show, turn on/off the featured article and so on.
200+ shortcodes to customize your pages
In Libra we included 200+ shortcodes ready to use in your pages. You can chose from sliders, video shortcodes, tables, text columns, icons, 500+ colorful buttons, call to actions and so on. With the powerful shortcode manager you have only to click on the "Y" button in your editor and insert the shortcode you want to insert in the page. Quick and easy.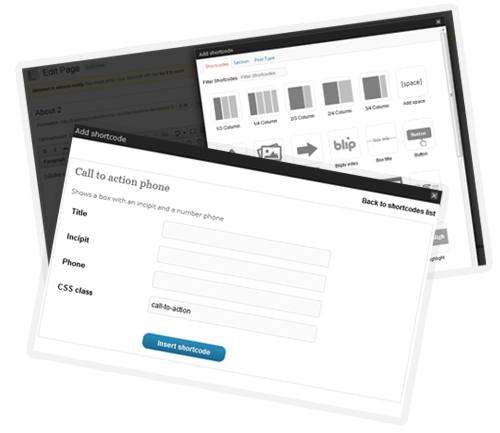 In this way you can also add testimonials shortcodes, portfolio shortcodes and so on in each page and in each position inside the page. A great way to create your custom design mixing shortcodes and modules.
IMPROVE YOUR SEO
Improve the SEO of your site using the special SEO panels availables in the theme. You can enter keyword and other meta for your site in the theme options panel and in each page, in the special "SEO" panel: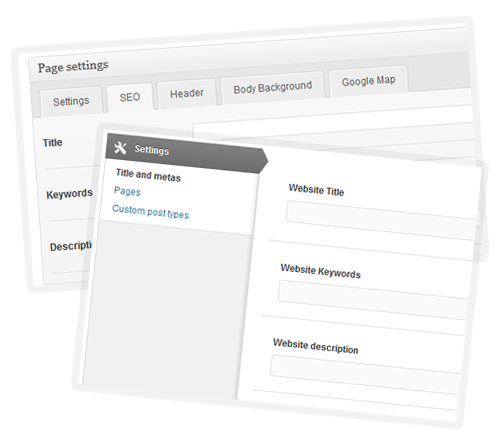 Full Customizable Theme
Unlimited colors options
In the theme panel you can set a custom color for each element of the site: text, slogans, titles, links, header background, footer background and so on.
Background uploader
You can upload a different background image for each page and post of your site. Chose from 50+ backgrounds and patterns to customize the theme or upload your custom background.
Header and Footer background
Upload a background image or set a different background color for your header and footer.
Typography
Chose from 300+ google fonts to customize the typography of each area of the site like navigation menu, paragraphs, titles, slogan and so on. You can also use the web-safe fonts, like Georgia, Times new roman and so on if you don't like to use the Google fonts.
ON LIBRA YOU CAN ALSO FIND:
Animated Banners: Create unlimited animated banners and customize each banner with different colors, text, icons and so on.
Unlimited features tab: This is a features tab. And you can create unlimited tabs with custom icons and content. You can also put shortcodes inside this tab!
Popup window: To show your offers or your news, to show a newsletter form and so on. You can turn on/off the lightbox and customize the popup content.
Filterable FAQS Create a nice FAQ page with unlimited FAQ categories and chose if display different categories in different pages or if use the javascript filters.
Customizable 404 error page Customize your 404 error page uploading a nice error image, editing the text and so on. You can also set a sidebar for this page or turn on/off the search form.
MAKE YOUR SITE LIKE THE LIVE PREVIEW IN JUST 5 MINUTES.
After the purchase, in our support forum you can download the sample data of our demo, that you can easily import in your wordpress to make your site like our live preview in just 5 minutes. After this, it's very easy and quick edit the pages and replace our content with your content!

After the purchase, in our support forumyou can watch a lot of videotutorials that can help you to set up the theme. Also, if you need support, open a topic and ask help to our stunning developers: they will reply in max 24h.

최근 설치된곳